Are you looking for mass amounts of gifts for your loved ones or employees? Look no further. AustiNuts has variety and customization to meet every need and desire. Our corporate gift baskets are handmade and curated to your specifications.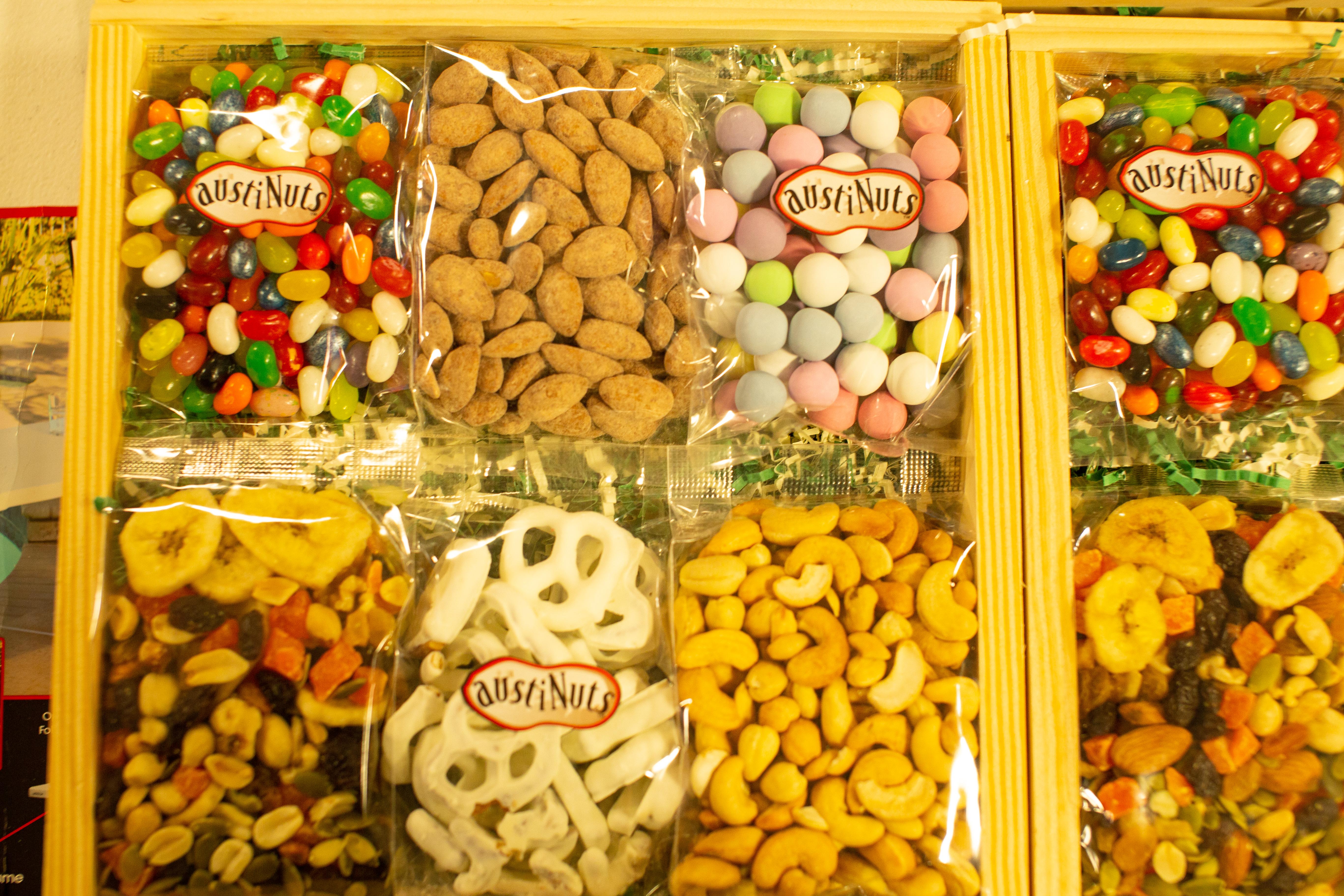 BONUS: if you call our offices before November 20th, you can receive 5% off of your entire order. Do not let the discount pass you by. Call (512) 323-6887.
Are you wondering where to begin? Listed below are our most popular items and gift basket types:
TOP SELLING ITEMS:
salted deluxe mix
salted BBQ chashews
chili lime pistachios
maple pecans
cajun almonds
gourmet chocolates
TOP SELLING GIFT-BASKETS:
gift tins (Texas and round shaped)
Texas baskets (six sizes)
survival kits (small and large)
and much more!