The holiday shopping list can often appear bigger than it really is. How on earth do we shop for every person within our budget and with their unique tastes in mind? Does your nephew still play Fortnite? Or has he gone onto Minecraft? Gift cards are nice but we know you picked it up at Walgreens before you pulled up to the family dinner.
austiNuts has something everyone loves, delicious treats. End your holiday season woes by purchasing some of our holiday favorites for some of your most loved and cherished ones. Visit us at 2900 W. Anderson Ln. Austin, TX, 78757.
1. Bulk Size Nuts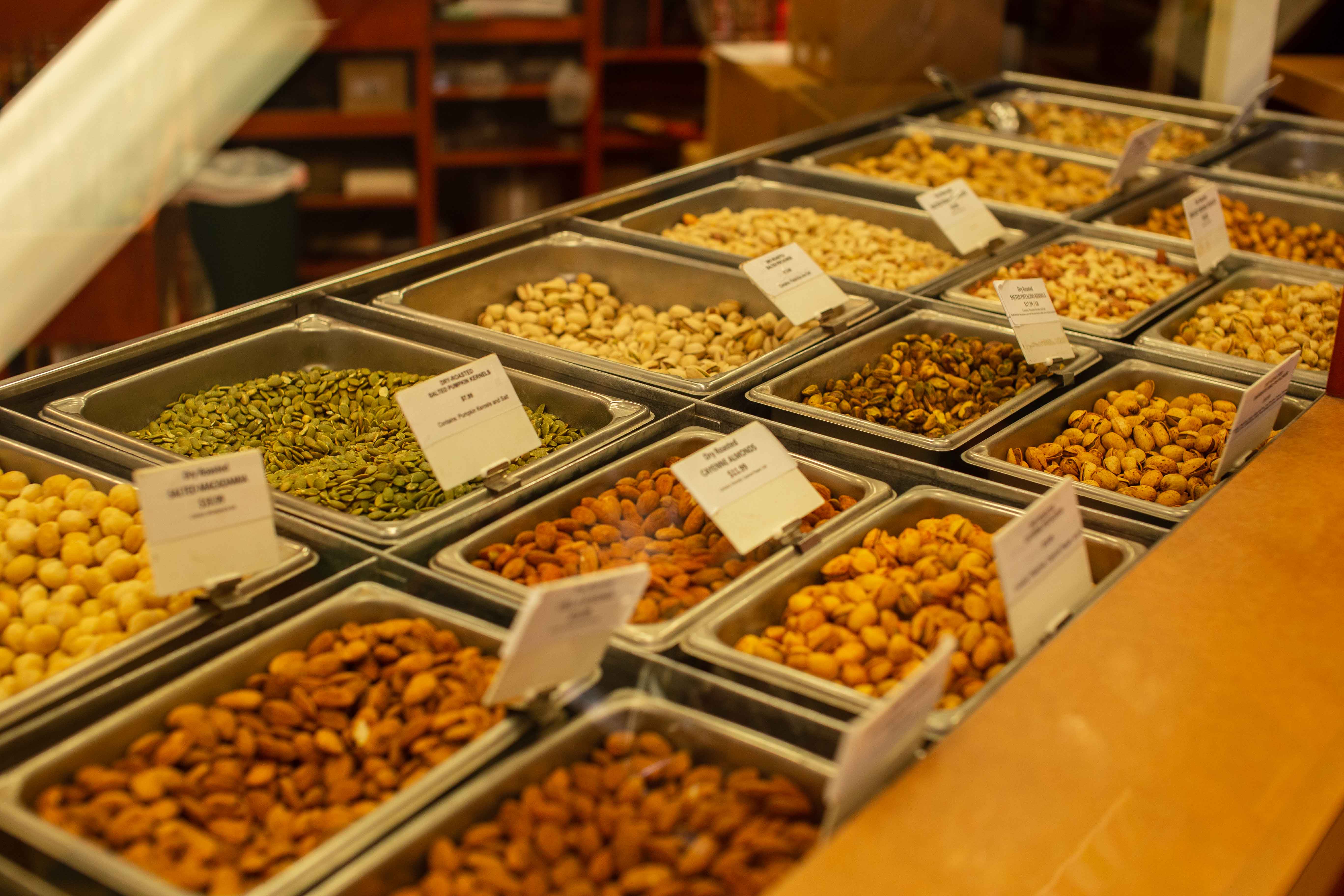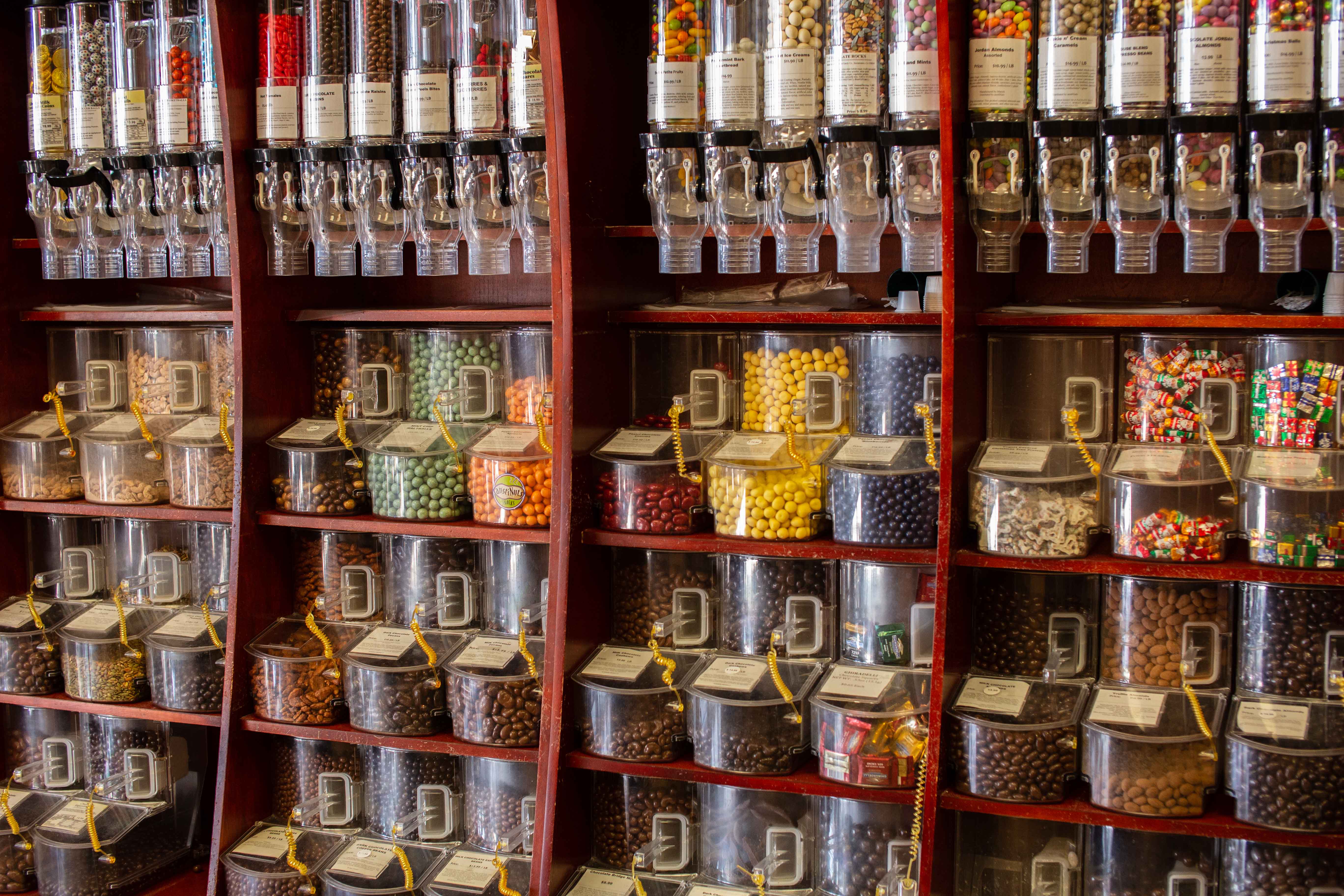 Austin's largest and most delicious selection of dry roasted nuts. Select your favorite flavor and how many pounds you want packaged. Our nuts are dry roasted daily and variety of flavors from sweet, savory, and spicy. Our two shopping options for bulk nuts are our self-serve bulk bins and our warm nut bar.
The bulk nut bins have a variety of sweet nuts, dried fruits, and other trail mixes. Our warm nut bar has a variety of cashews, deluxe nut mixes, almonds, pecans, pistachios, pumpkin seeds, brazil nuts, peanuts, and much more.
2. The Stocking Stuffers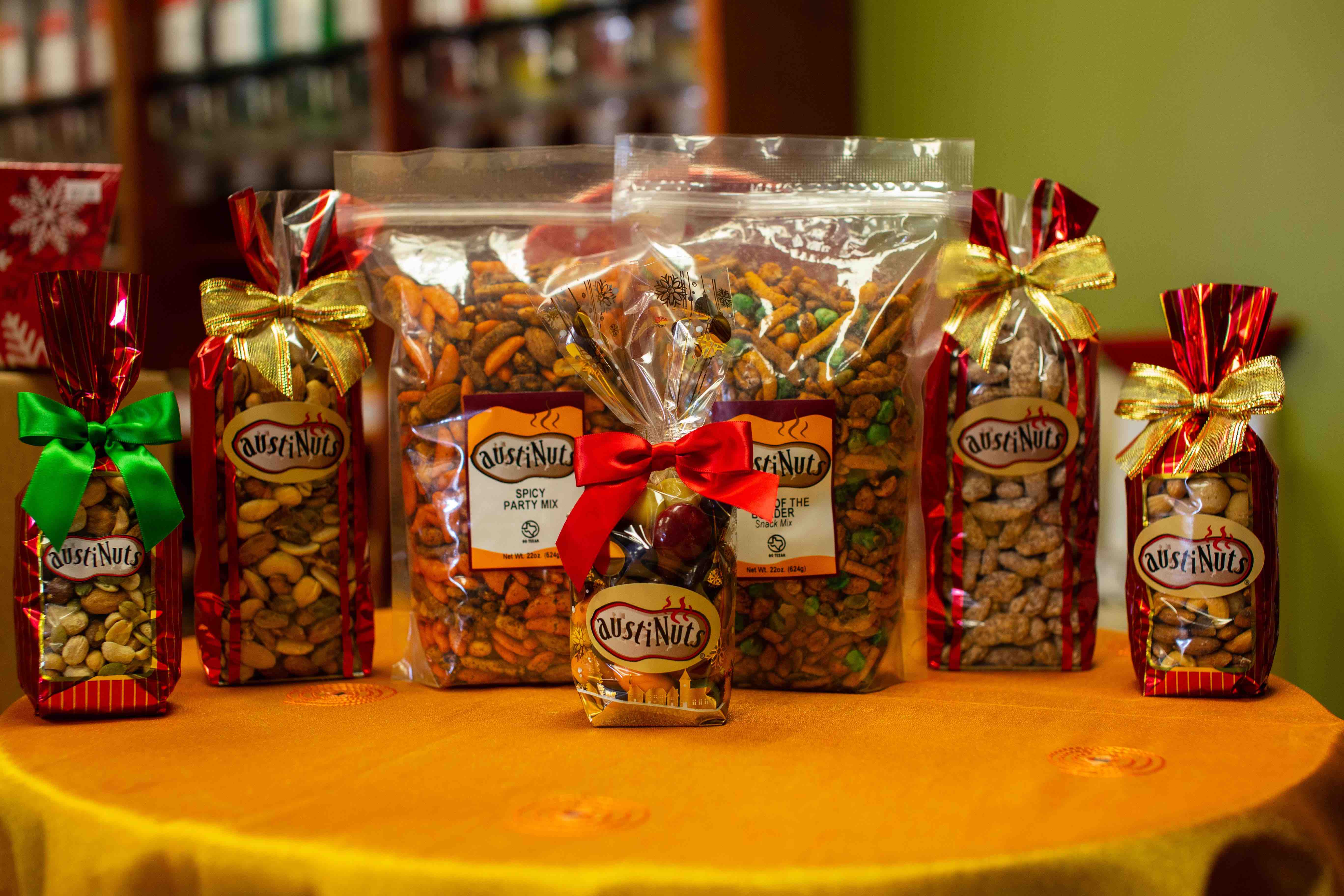 Some of our most popular products are pre-packaged in beautiful gift wrappings. These are easy to grab in-store or can be ordered online. These vary from single products, mixes of salted and unsalted deluxe nut mixes, and gourmet chocolates. They can cost from $6-$20.
3. Custom Gift Baskets and Tins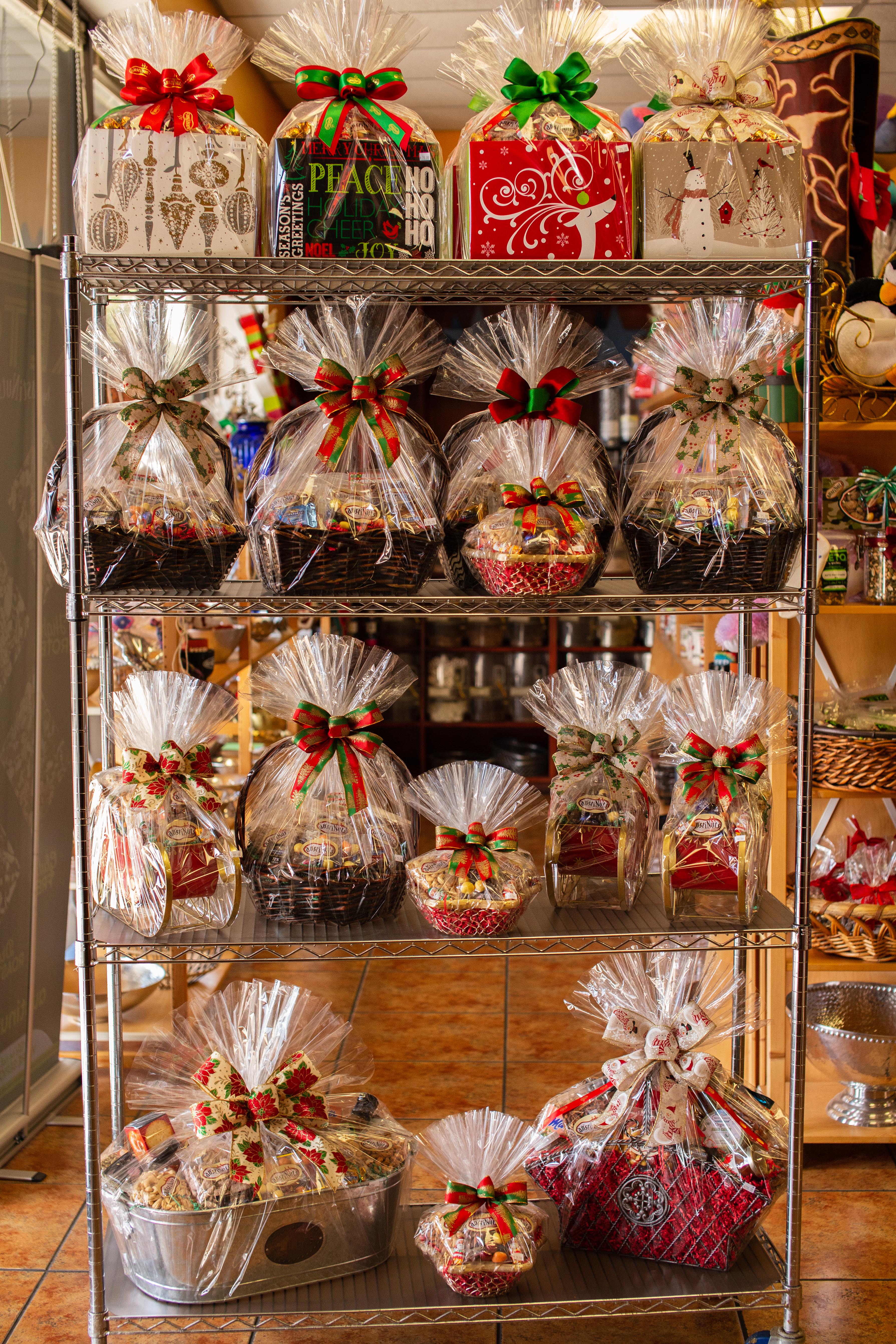 austiNuts proudly and carefully packages these gift baskets with your loved ones in mind. The entire package is customizable. These are our highest end of gifts that can include our top products, gourmet chocolates, Texas themed gifts, and more. The gift baskets can be holiday themed or Texas themed. These custom gift baskets are a wonderful presentation of love and appreciation.
Bonus - Christmas Tree Pretzels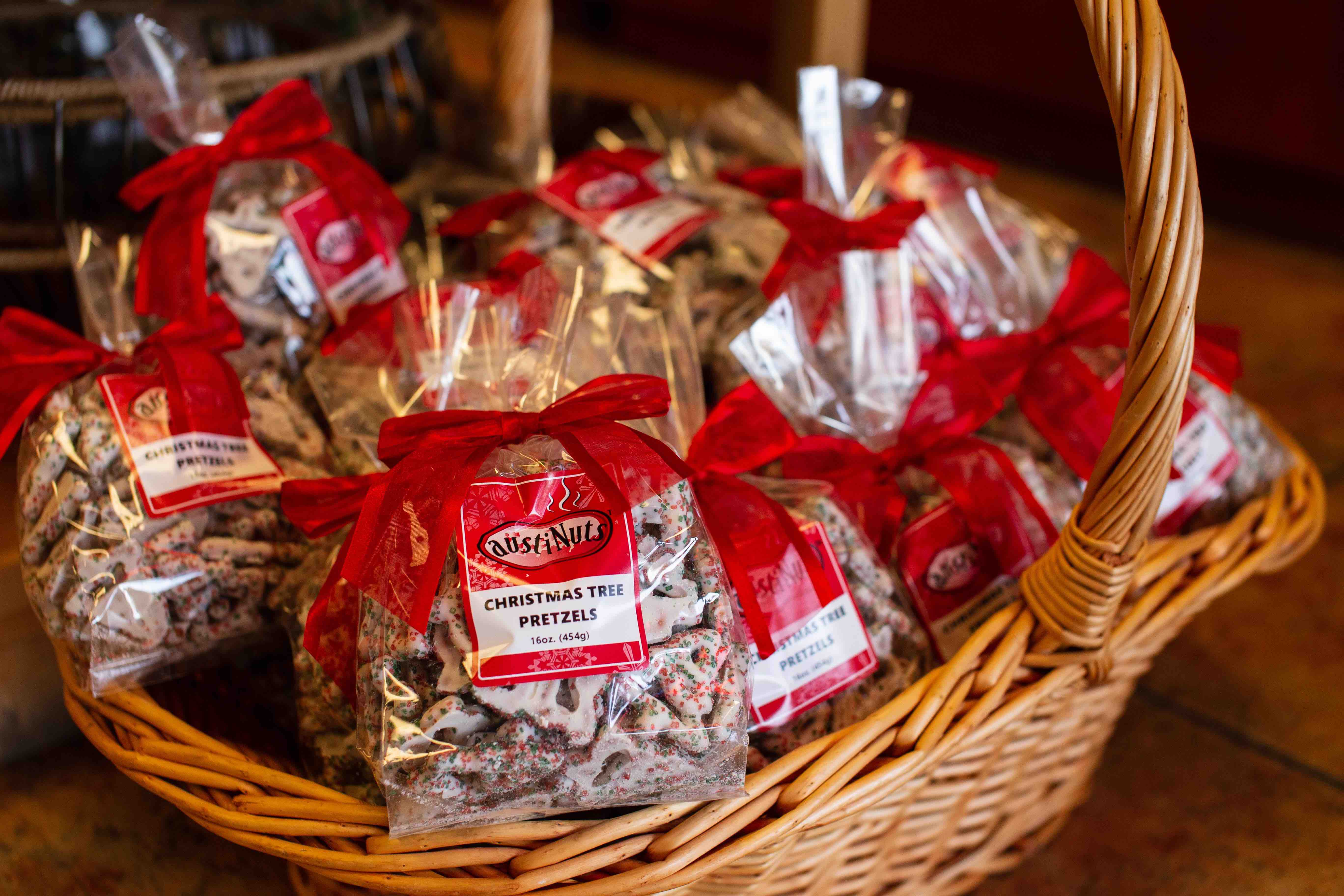 Back by popular demand, our Christmas Tree Pretzels are available in 1 lb. bags. Feel free to grab a bag and go, or load up as many as you want from our bulk serving trays.